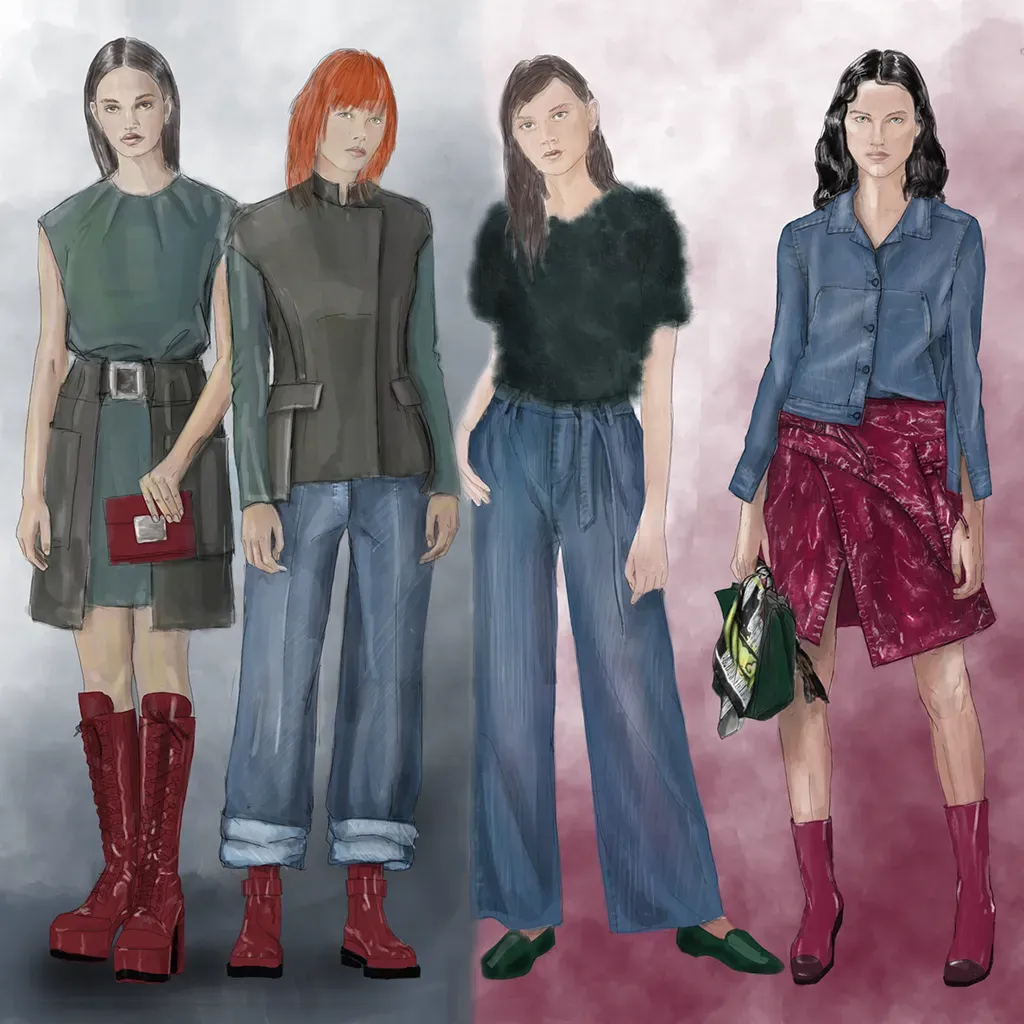 Downloadable fashion sketches, croquis, and templates...
For the other side of fashion:
Unlock your fashion potential with our collection of downloadable fashion sketches, croquis, and templates. From figure outlines to style inspirations and design examples, our collection has everything you need to elevate your fashion sketching game. From the basics to advanced techniques, our fashion sketching essentials will help you bring your ideas to life with precision and style
Experience hassle-free sign-up with no newsletters – we're all about keeping it simple and focused on what matters.
Unlock Your Access
Subscribe for FREE to receive daily access to our downloads archives. Alternatively, opt for our Contributor package at a nominal fee and gain exclusive access to the latest fashion sketches.
What people are saying
group
Hello, thank you so much for these resources. I really truly appreciate it. You have given me my inspiration and motivation back and I can't wait to learn so much more.
NZP
Fashion Designer
group
I am currently attempting to start a men's fashion brand. Your illustrator rose templates saved me hours of work since I am not a master of the software, and I would have totally payed money to download your artwork because it was exactly what I had imagined in my head. I hope you receive as many ad clicks as your heart desires and I will click on your ads every time I visit your site.
eB Oli
Entrepreneur
group
Hello Thank you so very much for the fashion templates. I have bought your ebook my practical skills, using adobe illustrator for fashion design. I can highly recommend it to anyone learning illustrator. Your detailed explanations have been so helpful.
Eilleen Lewis
Fashion Designer
arrow_drop_downCan I use your fashion sketches in commercial projects?

Yes. All our fashion downloads can be used for both personal and commercial projects without special license. We are only restricting 'As IS' republishing (digital or print) - it causes all sorts of problems with SE (search engines), which impacts the website ranking and visibility. We sometimes make exceptions for educational institutions and internal uses. For more details see TOU

arrow_drop_downYou feature some artwork from designersnexus.com. Are you the original source of your fashion templates?

In short YES - we're the original source. FashionDesign411.com is a membership site powered by Designers Nexus Inc. We branched it out in order to address the specific needs of the apparel fashion design.

arrow_drop_downAre your fashion croquis and flat sketches Adobe Illustrator files?

Most of our fashion flat sketches and croquis are created in adobe illustrator that we save as PDFs preserving Illustrator capabilities. For compatibility with other applications we also save fashion croquis and flat sketches in SVG & PNG file formats. The actual download is a zip file.